About school/classes
1) What are your class hours?
Class hours are as follows
Course Name
Enrollment Period
Class hours
2 years Course
April
5 days a week (Mon-Fri)
Morning Class 8:40-12:30
Afternoon Class13:10-17:00
1 year 6 month course
October
2) What are the application deadlines for each enrollment period?
There are two enrollment periods per year (April and October).
The application process for a college student visa takes about 6 months, so please contact us as soon as possible.
| Enrollment Period | April Enrollment | October Enrollment |
| --- | --- | --- |
| Application guidelines | Late October of the previous year | End of April |
| Application period at the Immigration Bureau | Late November of the previous year | Early June |
| Delivery of the reservation Timing of tuition payment | End of February | End of August |
| Applying for a visa at the embassy or consulate | Early March | Early September |
3) Can I get a diploma after completing my course at a Japanese language school?
Students who complete each course in March and meet certain standards for attendance and grades will be awarded a diploma.
4) Is it possible to pay the tuition in installments?
Tuition payments for the second year can be made in 6-month installments.
5) Is there Wi-Fi at the school?
Yes, we do. You can use them in each classroom and library.
About life in Japan
1) How much does it cost per month to live here?
Although it varies from person to person, if you include the cost of rent, utilities, and food, you should expect to spend between 40,000 yen and 80,000 yen per month in Kitakyushu City, Fukuoka Prefecture.
(Unit: Japanese Yen)
| | Kitakyushu City, Fukuoka Prefecture | Tokyo |
| --- | --- | --- |
| house rent | ¥15,000-¥40,000 | ¥35,000-¥70,000 |
| cost of fuel and lighting(Communication costs included) | ¥10,000-¥20,000 | ¥15,000-¥25,000 |
| cost of food | ¥15,000-¥20,000 | ¥18,000-¥28,000 |
2) What should I do if I get sick or have an accident? Please tell me about insurance.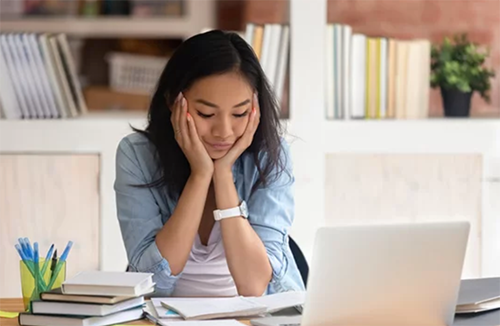 All students will be enrolled in the National Health Insurance program after enrollment. The insurance premium is about 20,000 yen per year. It covers 70% of the cost of medical treatment in case of illness or injury. In addition, you will be covered by the international student insurance, which will cover 30% of the medical expenses not covered by the National Health Insurance. These insurance fees are included in the tuition.
3) Can I make a cell phone contract in Japan?
If you have a resident card and a Japanese bank account, you can make a cell phone contract.
Don't worry, we will support you when you apply for a cell phone if you wish.
4) Can I have a part-time job?
In order to work part-time, after obtaining a "Permission to Engage in Activity other than that Permitted under the Status of Residence Previously Granted" at the airport when you enter Japan, you can work part-time within the scope of 28 hours per week (within 8 hours per day during long vacations). If you wish, we can introduce you to a part-time job placement agency. Assistance with resume writing, interviews, etc. is also available.
Career path after graduation
1) Do you provide support for higher education?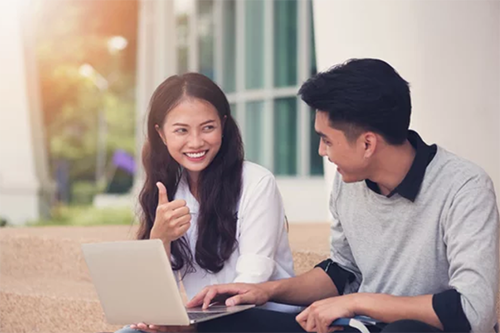 From the time students enter the school, we conduct regular personal interviews with them to determine their post-graduation path in accordance with their intentions.
We value each student's dreams for the future and provide career guidance and advice on where to go to school so that these dreams can be realized.
2) Can you help me find a job?
For students who do not wish to go on to higher education but wish to find a job, we provide guidance on how to find a job, how to write a resume, and how to conduct an interview to ensure that they find a job.