Message
Studying at our school is not an easy task, but during your 1 year and 6 months or 2 years at our school, you will acquire not only "Japanese language skills to enter a Japanese university or vocational school" but also "Japanese language skills useful for social life in Japan" and "problem-solving and non-verbal communication skills. In addition, students will learn about culture, customs, and ways of thinking. In addition, by understanding the differences in culture, customs, and ways of thinking, students will be able to cultivate "the diverse values and impartial judgment required to work with people from various backgrounds.
I hope that all of you will realize a happy life through your life at our school, and at the same time, I hope that our school will contribute to the development of society and the prosperity of the community together with you.
At the same time, we would like to contribute to the development of society and the prosperity of the community. Let's do our best together.
President Rie Matsukawa
The times to come will become more and more complex, with no "one right answer". What is important in such an environment is not to be trapped in one's own beliefs, but to talk with the people around you and learn various perspectives and values. It is also important to be able to "create new answers" by working together with various people.
We, the faculty, strongly hope that we can support you to acquire these abilities and bring you closer to your dreams and goals in life.
I believe that each one of us is a small being, but we can exert great power through cooperation and collaboration. Let's enjoy each day and grow together in order to change our society for the better in the future!
Principal Yasuhiro Karakawa
About Mercury Japanese Language Institute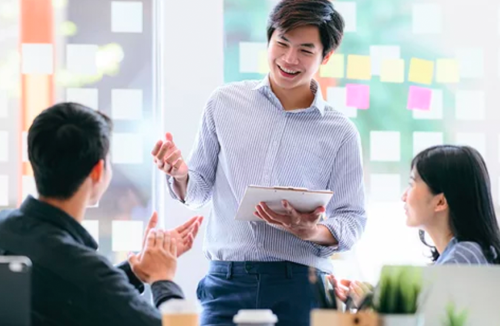 Mercury Japanese Language Institute is located in Mojiko, a city where you can enjoy urban life, nature, and local culture.Mojiko has developed as a center of trade and culture since ancient times, and is easily accessible from Fukuoka, the largest city in Kyushu, which is also the gateway to Asia.In addition, there are many universities and vocational schools in the area that are actively accepting international students, have low living costs, and have a good track record of finding employment with companies. Kokura Station, the central station of Kitakyushu City, is only 10 minutes away by train, making it a convenient place to live. Translated with www.DeepL.com/Translator (free version)
Currently, many students from Asia are studying in Japan for one year and six months or two years in order to study Japanese language, hoping to receive a high quality education by going to a Japanese university or college, and to support the development of their home country by learning advanced knowledge and skills.
Many students from Asia choose to study in Japan for one year, six months, or two years to learn Japanese.
By studying in Japan, students will be able to "effectively learn about the Japanese language and the local culture of Japan.
The Mercury Japanese Language Institute was established with the hope that by studying abroad in Japan, students will be able to realize "effective learning of the Japanese language and local Japanese culture" and become "truly global human resources who can play an active role in international and local communities" in the future.
Acquire the "practical Japanese language skills" necessary to realize each individual's dreams.
Three features of our school
Practical curriculum and lessons that help students to go on to higher education
"Life and career guidance" to help students achieve their goals
"Practice" through community problem-solving projects
Educational Objectives
"100% pass rate of N2 during the school year" and "100% advancement to university or vocational school upon graduation" for both the 2-year course and 1-year and 6-month course.
"Japanese language skills useful for social life in Japan" and "Ability to achieve goals and non-verbal communication skills".
"Diverse values and impartial judgment skills necessary to work with others in different cultures" through study abroad in Japan.
Helping you achieve your goals
From the time you enter the school until you graduate, we will support you to pass the entrance exam to the school of your choice with regular guidance on your life and career!
Study guidance
Regular monitoring, guidance and counseling of each student's achievement, attainment and motivation.
Guidance and counseling on subjects for entrance examinations for higher education institutions, guidance and counseling for choosing the best school.
Life guidance
Introduction of a suitable place to live for study by a real estate agent who is familiar with Kitakyushu City.
Orientation, guidance, and counseling on culture, customs, manners, etc. to support the building of smooth human relationships in daily life in Japan and at part-time jobs.
Main destinations for higher education and career guidance
We provide a variety of support for students who wish to enter universities and vocational schools.
Our experienced teachers provide kind and careful guidance and advice on everything from deciding where to apply to preparing for exams, according to the needs of each student.
Specifically, we have pamphlets and application guidelines for universities, graduate schools, and vocational schools all over Japan, and we will introduce you to the information you need to take the entrance exams for the schools you want to attend, and come up with the most appropriate measures.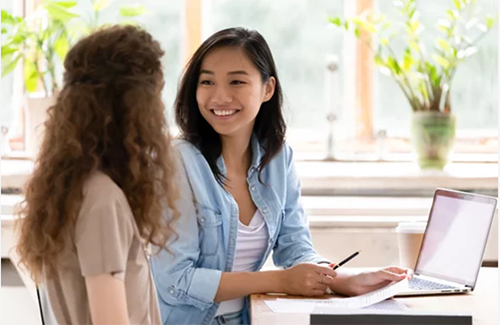 Preparation for interviews is especially important, so we will provide you with practical practice on how to answer questions and what manners to keep in mind during interviews.
We will practice through mock interviews. In addition, we will give you thorough guidance on how to contact the professors of your choice, how to write your research plan and statement of purpose, and how to write your essay.
In addition, students will receive thorough guidance on how to contact professors, write research plans and reasons for applying, and prepare for essay writing.